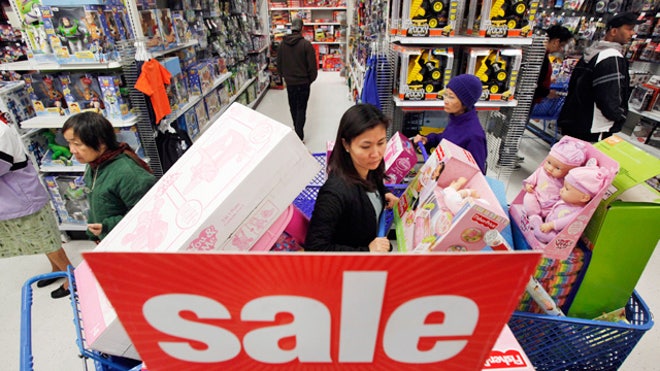 Owners of singular stores or small chains may think that they can successfully run a business without paying attention to similar areas to that of larger retail brands, but this is not necessarily true. Despite focusing on different areas of the retail market, owners of small businesses can benefit from mirroring some of the ways larger companies run, and where they place their attention. Taking some influence from national corporations and planning development based on your company's needs is the best way to continue to run a successful business.
Have you Hired Enough Staff
A business will only function properly and efficiently when there are enough employees to successfully manage the company and its workload. When assessing your store, you may find that you need to hire more staff to run efficiently or even that you may have to make redundancies to save money and continue to keep your store open.
When looking to hire extra staff, carefully consider the positions that need to be filled, and the length of period you will employ them. Many stores will benefit from taking on additional staff during seasonal peaks such as Christmas and the summer months, so it may be that you will want to take influence from larger stores and consider utilising temporary contracts instead of permanent ones.
Stay Up to Date with Trends
Staying aware of new and popular trends that are relative to your business will mean that you can easily adapt your small business to ensure continued success. A social trend could mean a temporary boost of sales, or that you need to quickly shift old stock that will soon be unsellable.
By keeping up to date with social trends, fashion and news, and allowing staff to contribute their valuable suggestions, you can allow your business to react to changes in social style and create a store, and/or webpage that promotes the idea of trend and popularity.
Don't Shy Away from Social Media
You may feel that using social media is pointless for a small business, and that it will be impossible for your company to be gain a noticeable online presence when compared to the multinational organisations that use social media platforms to promote their products, but in fact it is the perfect way to improve your visibility and is a great way to interact with customers.
Creating business pages on Facebook and Twitter means that you can easily convey information to your target audiences. Many stores are now using the popular online scrapbooking site Pinterest as it is an easy way to display what your store stocks and spread awareness of your store and/or brands.
Make your Business Appealing
The best piece of small business advice a retail company will receive will be to make your business appealing. Appearance counts for a lot in the business world, especially in retail, so it is important to create a clear, concise image for your store. Spending time redesigning your website, or refitting your store will give your business the professional look it needs to be successful.
In order to create a professional appearance for your store, you should consider creating and developing a colour scheme and business theme. When looking at the large retail corporations, you will notice that they have all made use of a consistent brand concept that has helped make their business recognisable as well as appealing.
Beth Stubbings works for New Business. She thinks that taking influence from large companies is often the best way to run a successful small business.
The following two tabs change content below.
Administrator and Chief Editor for TLB. Loves to talk. Super freak about publishing. Loves watching obscure movies, good cook and overall gentle fellow. Reach him if you want to write an article for TLB. Email him on marty@thelocalbrand.com
Latest posts by Marty Huggins (see all)