Ever since the emergence of new technology, the accounting software has become an integral part of every business regardless of size. It simplifies the mundane and challenging number counting jobs.
Are you running a small business? It is obvious to have big dreams and desires when it comes to growth and expansion of your existing business. If you want to achieve your goals, be sure to take good care of your financial aspect. Money is the lifeblood of business. In the era of technology, you must opt for the latest technology path to keep the cash flow of your business healthy and organized. We are referring to none other than the accounting software.
Since the emergence of technology, the small business accounting software has evolved in leaps and bounds with rapid technological advances. Cloud or web-based technology has replaced the computer-based software solutions. With web-based technology, you do not need to install any hardware to get started. However, a section of small business still denies accepting the benefits of using web-based accounting software. Here are the reasons why you must install an accounting software in place. The best accounting software can help you streamline your books of account to the finance in right track.
Improve Efficiency
If you wish to grow your business, you must make sure to keep your books updated and organized. It enhances the efficiency level of the business. Incomplete and untidy books may be the reasons behind the poor performance of many of the failed businesses in the market. Wrong calculations can also stunt the growth of the business. Thereby, you must install a small business accounting software that fits into your budget.
When you get timely and updated accounting data with the few clicks of the mouse, you will get to know the financial performance of the business. The real-time information about finance is instrumental in taking the crucial business decision. Moreover, you do not need to waste time digging through mundane and time-consuming paperwork or spreadsheets.
Automates the Accounting Activities
Automation makes the life of accountant easy and less tiring. Unlike manual calculation, it is fast, error-free and efficient. It leaves no room for any mistakes and errors. Since accounting is an important aspect of all business, you cannot afford to ignore this aspect. When you have an effective accounting system in place, your accounting activities are bound to be efficient, timely and sound. Hence, it ensures success to every business who implement good accounting software in their organizations.
GST/ Tax Filing Simplified
GST or Tax filing of business could be a nightmare unless you are well conversant with the tax laws of the local jurisdiction. But with small business accounting software like One Accounting, you will have a smooth tax filing experience. It helps you overcome the fear of being penalized due to wrong filing or any other legal matters. You will spend less time to sort through the paperwork.
• Online Invoicing
• GST Reporting & Filing
• Inventory Management
• Business Accounts Reconciliation
• Budget and Forecasting
• Multiple use Access
• Multi-currency Management
• Dashboard Report
• Report Management
• Customer & Vendor Management
• Recurring Transactions Management
Apart from having these key features, the accounting software must be simple, easy-to-use and customizable. The web-based small business accounting software is always preferred over the computer-based software as it is available around the clock. And, the data are accessible from anywhere. You must make sure that the software you are selecting is compatible with the operating system like Windows and Mac Apple. Lastly, the data of accounting software must be protected by using the security matrix.
The following two tabs change content below.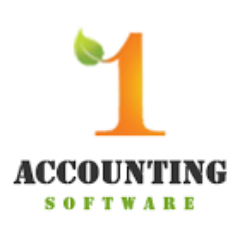 One Accounting software is for the Small and Medium Enterprises (SMEs).Now, it is easy to avoid losses or other issues due to mistakes made in calculations. This software is an emerging tool for the small and medium businesses. With a wide range of modules, the software is highly customizable and user-friendly.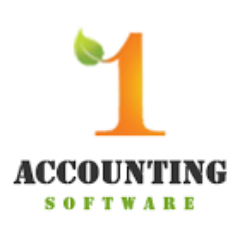 Latest posts by 1AccountingSoftware (see all)